---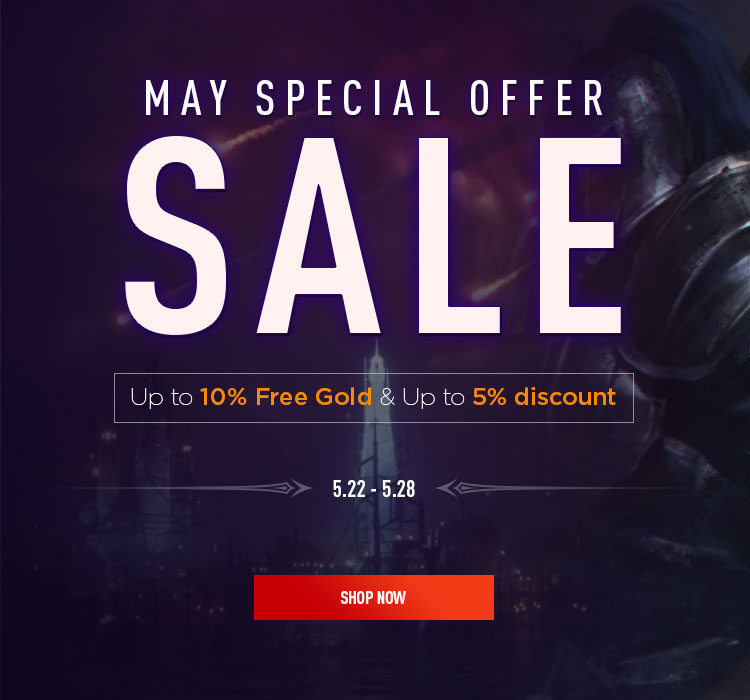 It's time to bring you our May Special Sale.
For a limited time, we're offering Up to 10% Extra Gold when you place orders for:
WoW, WoW Classic, SWTOR, FF14, FF11, ESO, GW, New World, DOFUS, EVE, and other game gold.
Please note that the free gold will be sent together with your purchase.
In addition to getting the extra gold, we also offer up to a 5% discount for:
POE, FIFA23, Lost Ark, No Man's Sky, CDK, and item orders.
The discount will be directly reduced at checkout so you can get your favorite games at an even more affordable price.
So, don't miss out on this opportunity to get free gold and a discount on your favorite games.