World of Warcraft Guide: PvP Season 12
Blizzard has announced that the patch 5.1 will be soon tested on the Public Test Realms. Before we can really get into the new patch, let's take a look at the new PvP Season 12 in Mists of Pandaria first.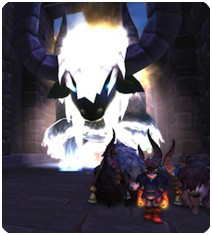 With the beginning of Season 12, we may start to prepare for new PvP gears. Yet you may wonder where the vendors have hidden. Some have discovered that the flight point of vendors is not necessary to use. You just need to fly over the walls and spot where they may be at. Such as the Alliance vendor on the Serpent's Spine, though there is a flight point, you may not have it until you happened to find it when looking for Bowmistress Li. For both Alliance and Horde, you can reach them by getting up onto the wall at pretty much any point you can, and running along it.
There are three new Vendors in Mists of Pandaria:
•  Honor Quartermasters, selling lvl 458 gear: Lok'nor Bloodfist, Hayden Christophen.
•  Conquest Quartermasters, selling lvl 483 gear and lvl 470 weapons: Doris Chiltonius, Lucan Malory. Weapons require 7250 earned to purchase.
•  Glorious Conquest Quartermasters, selling reskinned lvl 483 gear that requires a 2200 RBG/Arena rating: Acon Deathwielder, Ethan Natice.
The PvP vendors, which including the three above, sell both lvl 458 honor gear, and lvl 483 conquest gear. But honor weapons, the Dreadful Weapons, are not available in PvP currently. Players are required to get these PvP weapons in PvE. Unless you have plenty of gold to buy one through Auction House, you have to complete the quest, trough which you will be rewarded a 450 weapon. If you want better ones, heroics award weapons are of lvl 463 or higher. Also you can craft a weapon. Therefore you can choose the one fit your spec.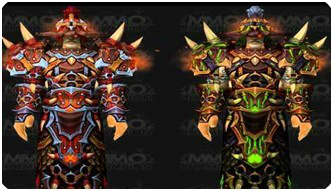 Nevertheless it's good to know PvP armors are much better. At the beginning you should buy the honor gear, also you can buy with Conquest points for early Malevolent gear, named Dreadful Gladiator's gear in Mists of Pandaria Season 12. Yet it's not possible to exchange Gear points for Conquest, but you can still exchange with your Justice. After that, you can start to spend times on crafting better armors.
Blizzard sets two PvP stas in Mists of Pandaria: PvP power and PvP resilience. PvP power can increase your DPS and healing effect, while PvP resilience will strengthen your defense. These two stats will only work in PvP situations, helping to ensure that PvE gear will remain weaker.  
We have found some useful strategy of gearing in WoW PvP, by Cynwise. Check this out to see if they will work for you:
1. Get crafted pieces.
2. Supplement with pieces you have from PvE.
3. PvP in regular BGs to grind Honor Points, focusing on offset pieces to replace your PvE pieces, then your crafted gear.
4. Do as many rated PvP matches (Arena/rated battlegrounds) as you can to cap your Conquest Points each week. Focus on your tier set pieces and weapons first. Note: weapons require 7250 Conquest Points to have been earned before you buy them.
5. Once your tier is complete, replace the Dreadful/Honor gear with Malevolent/Conquest.