The famous video game site mmorpg.com released the list of Top 10 MMORPG in March in North America area. In the last 30 days, Guild Wars 2 from NCSoft still stayed in the first in the rank, followed by Elder Scrolls, Neverwinter and Camelot Unchained in 2nd, 3rd and 4th. World of Warcraft only ranked NO. 10.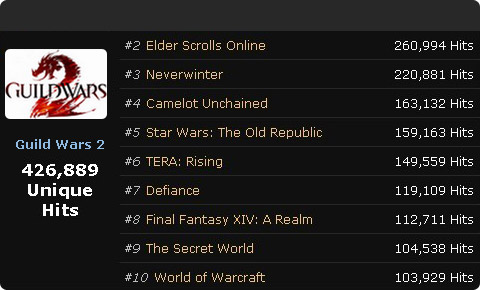 Guild Wars 2. Wins Again.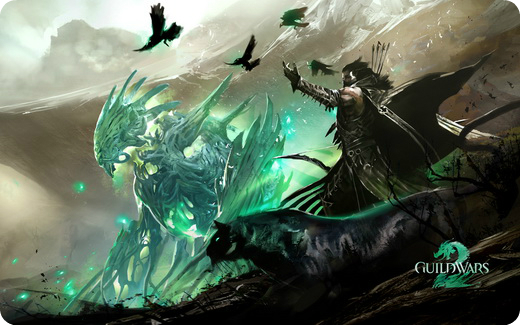 Being the sequel to the Guild Wars series which is currently in development by ArenaNet, Guild Wars 2 is featured a new game engine as well as changes to character development and the PvP system.
Star Wars: The Old Republic
Produced by EA BioWare, Star Wars: The Old Republic is a MMORPG game using the technology of human voice dub. The game was launched on December 12, 2011 in America and European. Its gameplay was set in hundreds years before the time of Darth Vader. Players can choose to be a Jedi, a Sith, or warriors of other species, decide your own future.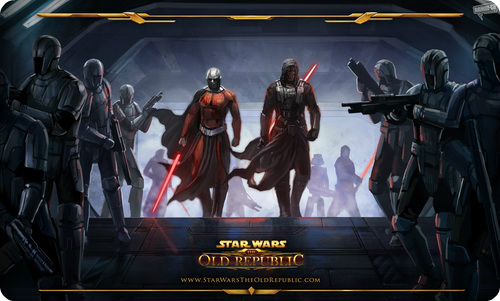 TERA Online
TERA, developed by Bluehole Studio, is a 3D MMO game, using an unique technology in action combat. Combat was featured with reality, like the power of strength, direction of your movement, and damages in fighting. TERA's story is simple: the world is under siege by evil gods, monsters, and beings from the underworld, and it's up to the players to stand against their onslaught to save the world.
Final Fantasy XIV: A Realm Reborn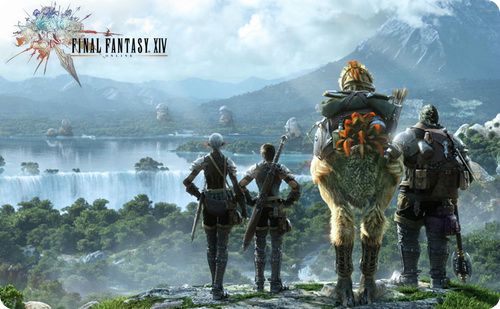 Final Fantasy XIV: A Realm Reborn was developed in Japan. The game's story occurs in the land of Hydaelyn. Four classes are switchable. So are the 18 sub-specializations. Players only need to equip the weapon of each class and specialization. Thus weapon is the most important feature in FF XIV.
The Secret World
Developed by the well-know game company Funcom, The Secret World is a dark fantasy MMORPG, themed with mythological and supernatural elements. This game is available both on Xbox 360 and PC platform, and doesn't have character class.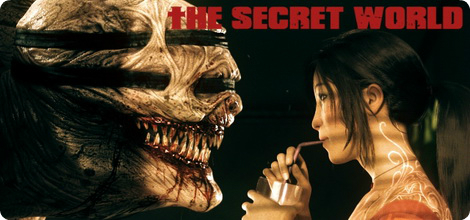 World of Warcraft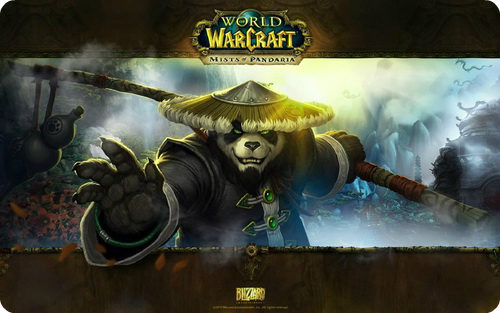 Being one of the premier subscription MMORPGs, World of Warcraft has helped spread the entire genre into mass markets across the globe. Created by Blizzard Entertainment, World of Warcraft is based on another Blizzard RTS game Warcraft series, which was first released in the mid 1990s. In WoW players engage in roleplaying, PvE, PvP, dungeon instances, battlegrounds, arenas, and raids. It has four different expansions so far, including The Burning Crusade, Wrath of the Lich King, Cataclysm, and the most recent Mists of Pandaria. It is still going strong.