More Details
Mmosale 14th Anniversary Celebration Event
- Aug 20, 2018
Mmosale 14th Anniversary Celebration Event
As the September of 2018 is coming, we are welcoming the fourteenth birthday of Mmosale. To celebrate the special time and the long time endeavor we put in the field of MMORPG, as well as to show our gratitude of the long-term supporting and trusting from our customer, we would like to thank you with the biggest reward ever!
1. Luck draw activity
Aug. 31 - Sep. 02
Every customer has two opportunities to join in the luck draw activity every day and you may get free discount bonuses, coupons, CDK, gold coins, etc. Try your luck. You'll probably get one.
2. 5% OFF or 10% extra gold for gold order.
Sep. 03 – Sep. 16
Buying Gold of FIFA /AION/Neverwinter /Path of Exile /Blade & Soul, you will get an extra 5% cash discount (don't forget to click on your gift in the shopping cart page). In addition, you will get an extra 10% coins for all other games, such as WOW, ESO, FF14, SWTOR, GW, DOFUS, etc.
3. 8% discounts on Game Card, Items and Power Leveling Orders.
Sep. 03 – Sep. 16
Buying Game Card, Item and Power Leveling services of any game, you will get an 8% cash discount cash discount. Don't forget to click on your gift in the shopping cart page, otherwise, the discount won't work.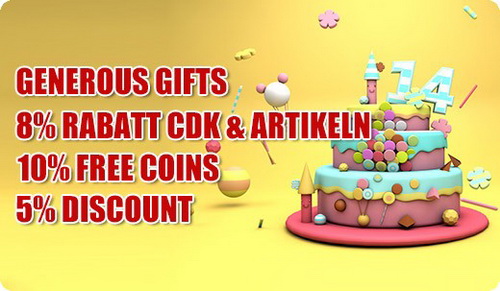 4. Leave us a message on Twitter and Facebook and if you are lucky, you will get GOLD, CDK, or item for free.
Follow us on our Twitter, Facebook and leave us a message telling us what you want: coins, CDK or item, and the name of your character (of course, we are also expecting to get your anniversary wishes). If you are lucky enough, we will offer it to you as a fee gift.
We appreciate your support for MMOSALE within the past 14 years. We will continue to provide you with the best service in the future.
Refer Friends as Supplier to Mmosale, Earn Bonus
- Oct 22, 2018
Are your friends also having Game Gold to sell? During Oct. 15 - Nov. 15, you will earn extra 8 euros Bonus by referring a friend to successfully sell golds (cumulative amount to 30 euros) to Mmosale.
Steps:
1. Send your friend Skype account to us (or send our Skype account to friend)
2. Mmosale successfully add your friend on Skype
3. Your friend sell gold to Mmosale and cumulative amount reaches 30 euros
4. Tell us your Mmosale account, we add 8 euros bonus to your Mmosale account
5. Your friend will also earn 5 euros bonus to his/her Mmosale account
(Mmosale Bonus can be used to purchase anything on Mmosale website)
Refer one friend, earn 8 euros
Refer two friends, earn 16 euros
Refer three friends, earn 24 euros
Refer four friends, earn 32 euros
Note: Only when your friend successfully sells gold to us and cumulative amount to 30 euros, you can get the bonus. Only one chance for referring one friend.
Super Weekend Sale
- Apr 09, 2018

Enjoy big savings at this weekend, 5% discount store-wide.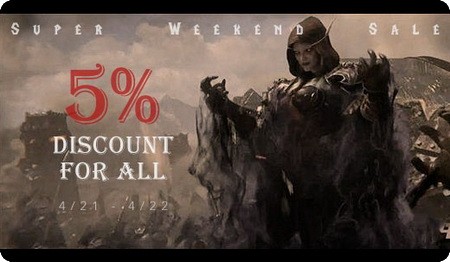 Sale for A Week on Mmosale
- Mar 28, 2018
Under your great support and understanding for many years, we have achieved encouraging results in PowerLeveling services and in-game items supply. In appreciation for your support, we plan to launch a Special Week Promotion from April 2 to 8. Don't miss these special offers.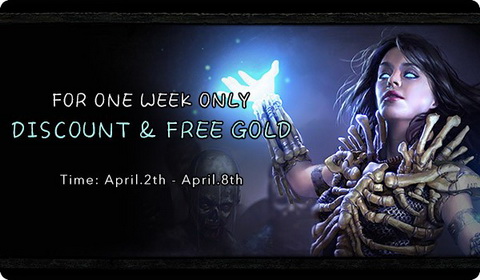 Details:

5% bonus for all orders.


Discounts or Free gold every day:

- 1st Day : 5% discount on gold orders of FFXIV, WoW.
- 2nd Day : 10% free gold for GW1, ESO.
- 3rd Day: 5% discount on gold orders of Blade&soul, Aion.
- 4th Day : 5% discount on gold orders of GW2, ESO.
- 5th Day : 5% discount on gold orders of FIFA 18, Lineage II.
- Last 2 days : 5% discount on gold orders of SWTOR, WoW, Path Of Exil. 10% free gold for ESO.


5% gold coupon (worth 5% of your order amount) for all CDK or PowerLeveling orders.


Opportunities of getting 100% extra gold or a gratis order for 3 luck customers every day.

Don't miss the chance. Mmosale will always be one of your best choices.
Powerleveling sale with 7% OFF
- Mar 14, 2018
Join our Sale of March to warm up with the spring!
From March 19 to March 25, we prepare multiple offers for you to get big savings and extra benefits.
-This time, you can you can immediately save 7% and get 5% gold Coupon for All Powerleveling products!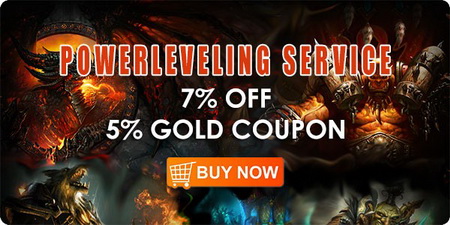 Enjoy our power leveling service, the thrills and excitement that you seek await.
New Year Special Promotion
- Dec 26, 2017
2017 X-mas has just ended . If you're not satisfied, don't worry, the 2018 New Year Sales is just around the corner.
Time: Jan 1, 2018–Jan 7, 2018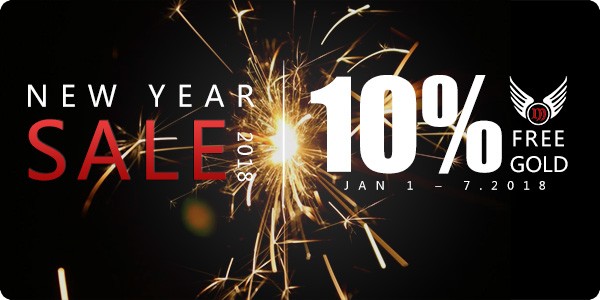 Extra 10% gold
-Extra 10% gold for The Elder Scrolls Online, Star Wars The Old Republic, FFXIV, DOFUS, Tera, WoW.
7% discount
-7% discount on FIFA 18, GW2, Neverwinter Astral Diamond, Blade & Soul and so on.
5% OFF
-Besides 5% off on order of CD key or PowerLeveling services, you can get a gold coupon which is worth 5% of your order amount (only valid during this sales).
€5 code
-Limited number of coupon codes (€2,€3, €5) will be sent out via our Facebook and Twitter everyday for free. These codes can be used to buy anything at our online store.
Wish you health and success in the New Year! 
Mmosale 2017 Xmas Promotion
- Dec 18, 2017
Merry Christmas! Thanks all of you for your supports this year. To celebrate this yearly wonderful holiday, We are excited to announce that Mmosale 2017 Christmas Big Sales is ready to start, which will bring you a lot of surprises.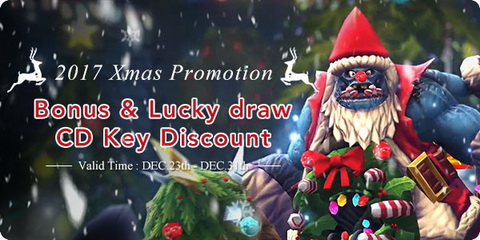 Time: 12/23 - 12/31
All orders can get 10% Bonus Credit.


Order over 20EUR are eligible to participate in the Lucky Draw to win Christmas gifts (CDK, Bonus, VIP qualification)


5% off on All CD Keys.


Tell me what gift you want (coin, in-game item, or CDK) via Facebook and we will select one guest every day as our luck customer who will get what he wants for free. Each person has only one chance.



THANK YOU ALL FOR YOUR LONG-TERM SUPPORT !
Pre-Christmas sales Event!
- Dec 11, 2017
Christmas is coming. Mmosale has prepared some wonderful warm-up activities for players worldwide. As a reliable in-game items and PL online supplier, Mmosale is undoubtedly one of the best choices for you.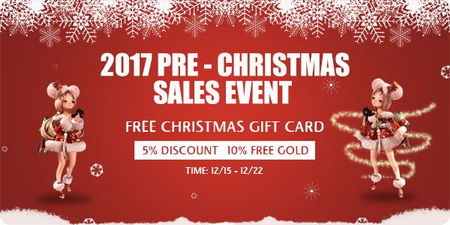 Time: 12/15 - 12/22
Orders above €20 will get a Christmas gift card, which is worth of 5% your order total and can be used to buy anything at our store(only valid during 12/23 -12/31).


FEAST OF BLACK FRIDAY
- Nov 15, 2017
AS everyone knows, Black Friday is a popular day, which is considered to the beginning of the Christmas shopping season. Almost all the markets and stores will cut prices in order to make more sales. Of course, we also plan to run some special offers during this season.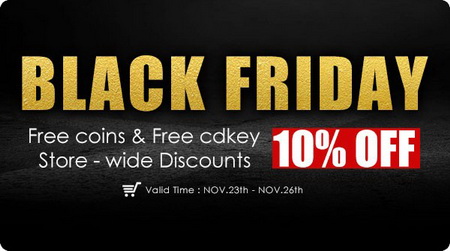 Time: NOV.24th-NOV.26th
10% discounts on all orders.
A prize draw opportunity for orders above €30, if order exceeds €60 , you will get two chances. The more you buy, the more chances you will get.
One luck customer will be randomly selected to enjoy the VIP privilege of 5% OFF (in one year).
Special in-game items will be given to 3 randomly-selected WoW customers as gifts every day.
Limited number of discount coupons(€2,€5,€10) ,which are suitable for all items at our store,will be sent out on Facebook, Twitter every day.


Sufficient stock and 24 hours online service bring you a good shopping experience.
Halloween promotion activities
- Oct 24, 2017
How should you prepare for Halloween night? Share candy? Or, Why not fight alongside with your pals and experience the infinite pleasure in the game?
Mmosale has always been focused on making our customers fell more happy and fulfilled. Anyone who place orders during 10/30 - 11/12 will have the chance to obtain a certain number of discounts (max €12 ) and extra free gold!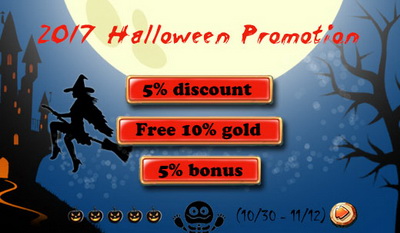 Extra 10% free gold for the following games: SWTOR,WOW,FF14,TERA,ESO,Dofus, Revelation Online, Rift,Lineage II

€2 cash discount when spending €20 or more (€6 for €50,€12 for € 100),
this promotion rule is only apply to gold buying of AION, GW2,FIFA18,Neverwinter Astral Diamond,Blade & Soul.

5% discount on CDK and Items

5% bonuses and 5% coins coupon for Power-leveling Service orders (only valid during Halloween Sales period)

Thank you for your long-term support. Have a nice time!