How do I place an order? (The entire order procedure)
Order procedure 1

Setp 1: Select your preferred game from the game list on the left side of the Mmosale home page, enter the game page.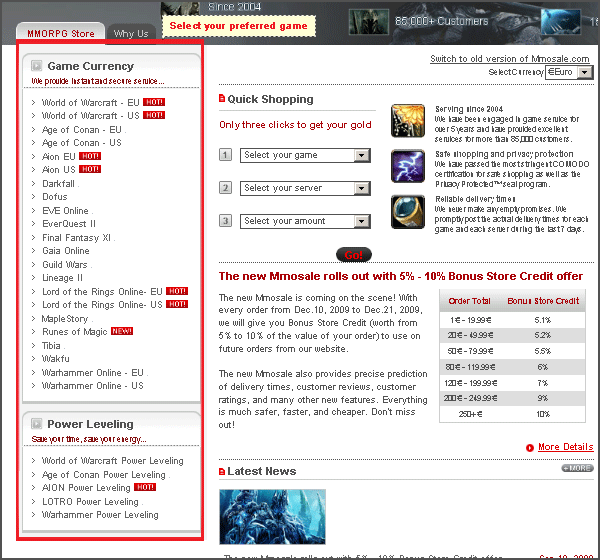 Step 2: Select your server on the game page, and you will be sent to the server page.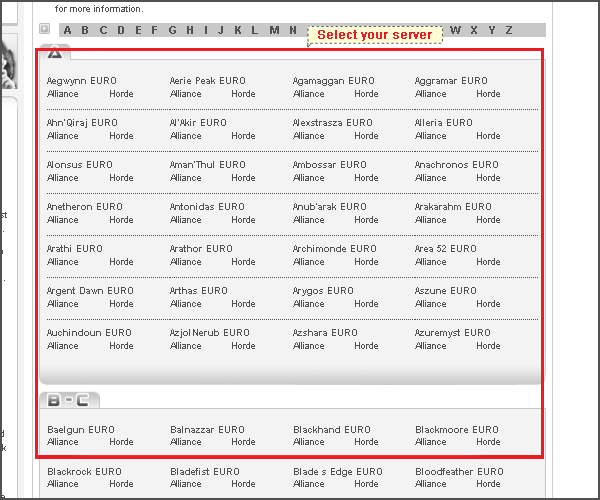 Step 3: Select the amount you desired, and then click "Add to Cart" button to go to the Shopping Cart.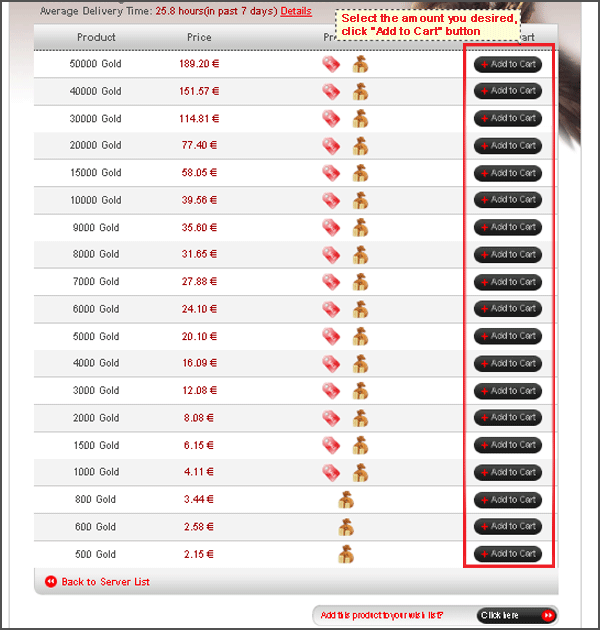 Step 4: On the Shopping Cart page, click "Proceed to Checkout" Button. If you directly click the yellow button "Check out with PayPal", your checkout procedure will be slightly different. You will be first directed to the PayPal page to log in or register. Then you return to Mmosale to the following steps. The following steps will be the same as below.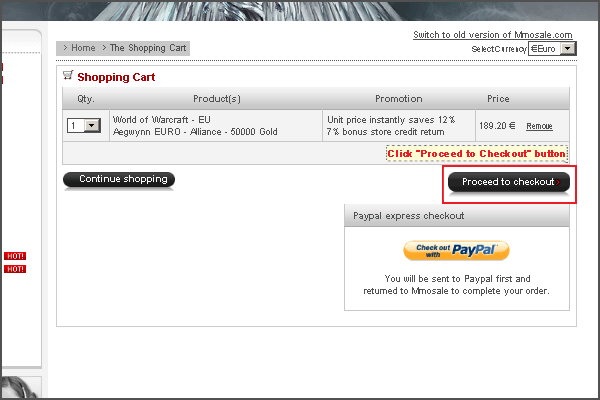 Step 5: Here you need log in or register. If you have already log in, you will directly go to step 6.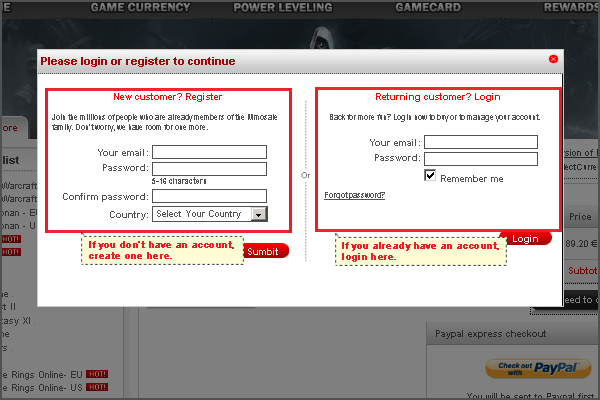 Step 6: Fill in your order information. Then you will be directed to the payment information page.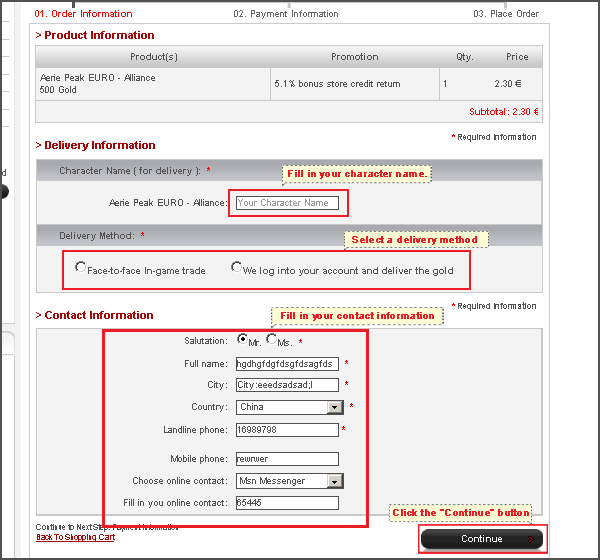 Step 7: Select your payment method and submit it. You will be directed to the payment website, where you can make a payment according to the tips.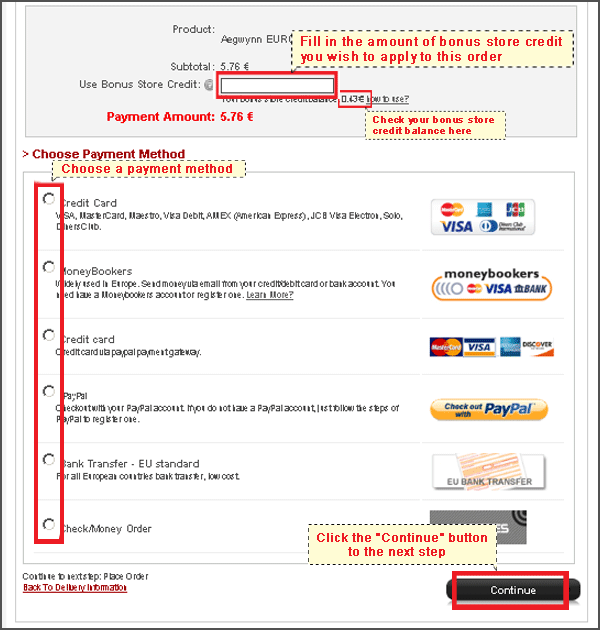 Step 8: Complete the payment by the payment method you select.





Step 9: After the payment is completed, you will be returned to Mmosale to see the order confirmation details, including your order number. And you will also receive an order confirmation email.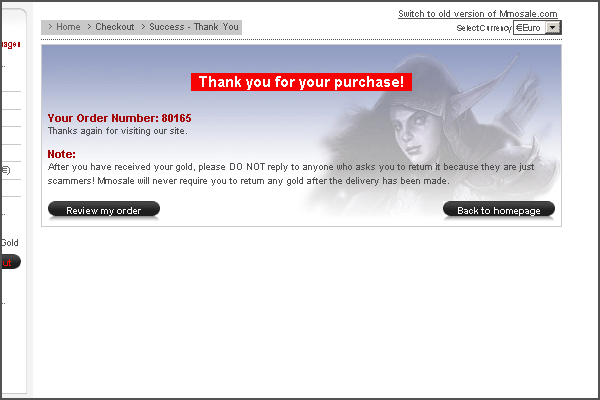 Order procedure 2

Of course, you can also use the Quick Shopping function from the Home Page to quickly select the game, the server, and the amount and click the "Go!" button. Then you will go to shopping cart and the following steps will be the same as Order procedure 2 (Step 4 to Step 9).