Final Fantasy XIV: Stormblood's two New Jobs
The Stormblood expansion for Square Enix's MMORPG introduce a new continent to the game as well as two new character classes.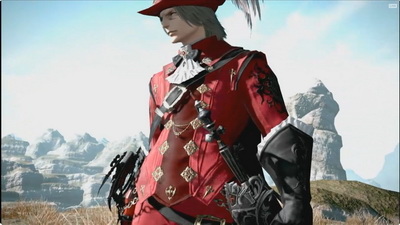 The new class is Red Mage, and it won't be the only one coming with the expansion. The announcement was welcomed by loud cheering from the audience, which isn't very surprising considering that Red Mage is one of the most beloved classic jobs of the Final Fantasy series, and many players have been asking about it for a long time. We shouldn't forget that it's the first mage class that ever appeared in a Final Fantasy game, right on the character selection screen of the original Final Fantasy.
The jo will be mainly a ranged DPS, fighting with a rapier and a magicked crystal medium. The two weapons can be joined to become a single staff-like composite weapon.
The fighting style is actually a hybrid between ranged red magic (which is itself a hybrid between black and white magic) and melee. You will use a "chainspell" feature to link multiple spells from range to unlock a final melee action, including quick positional abilities activated during the chain.
Players that will purchase Stormblood will be able to start playing Red Mage from level 50, without needing to level a prerequisite class, as it happened with Dark Knight in the previous expansion Heavensward.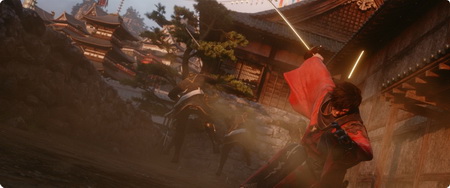 we know the second: Samurai.
The crimson-clad, katana-wielding warriors will be a damage-based class aimed at unloading on enemies on the front lines of fights and will favor STR gear. Samurai will not have a base class and will start at level 50. Best of all, the character looks to share at least a passing resemblance to Final Fantasy X's Auron, unquestionably the series' most bad ass swordsman.
The news was also accompanied by a trailer for the expansion's opening cinematic (above) which shows off the look and feel of Othard, one of the game's three main continents where Stormblood will take place, as well as both a Red Mage and Samurai tearing shit up. The new player hub will be the port town of Kugane, with a new residential area called Shirogane. And of course there will be new dungeons in areas called Yanaxia and The Azim Steppe.
The team behind Stormblood is reportedly also working on a version of Bliztball, the aquatic mini-game from FFX, as well. At one point in the opening cinematic there's a giant floating sphere filling up with water, only further bolstering the expansion's spiritual connection to Spira.