iPad MMO Review: Order & Chaos Online
Since Order & Chaos: Online is available now on our site, we bring you a review of the game this time. In this guide you can learn about the basic background of this game, and know more information of playing. It is being openly compared to World of Warcraft and rightly so, being impossible to ignore the endless similarities: the races, the environment, questing, crafting, an auction house and so on. From the ground up, let's get in to the details of Order & Chaos.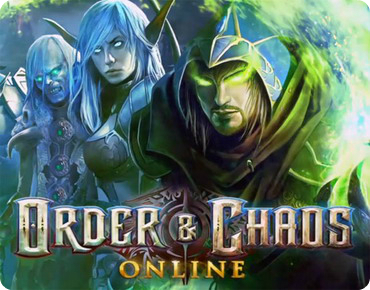 Order & Chaos Online is a universal app, so it will work on iPod, iPhone, and iPad. One of the first things you will notice is the In-App Store selling gold and runes. From here, you have the ability to decimate your financial future by spending hundreds of real dollars on hundreds of fake dollars. Here are the options Gameloft gives you:
Rune purchasing packages:
5 Runes: $0.99 ($0.198 per rune)
30 Runes: $4.99 ($0.166 per rune)
95 Runes: $14.99 ($0.158 per rune)
320 Runes: $49.99 ($0.156 per rune)
650 Runes: $99.99 ($0.154 per rune; "Best value" according to Gameloft)
Your account has three open character slots, with a fourth available for 10 rune stones. There is also an in-game "Treasure Seller" who sells absurdly expensive and temporary buffs. You can buy an hour-long, 20% increase to your strength, gain 100% more experience from monsters, or splurge 100 runes on the Essence of God, which is used in Master level crafting.
When you die, you lose a small percentage of your coins. If you made an in-app purchase of Runes, you may choose to respawn at the spot of death for the cost of 1 rune.
Gold purchasing packages:
1 gold: $0.99
6 gold: $4.99 ($0.832 per gold)
20 gold: $14.99 ($0.75 per gold)
70 gold: $49.99 ($0.714 per gold)
150 gold: $99.99 ($0.667 per gold; "Best value" again advertised)
This is Gameloft's attempt to combat third party gold farming, something that has plagued WoW for years. It is a good idea in theory; cut out the middle man and sell the gold straight from the source. Unfortunately for them, many high level players have attempted to break in on the market via PayPal. The money will, for the most part, stay in players' hands with the exception of unavoidable vendor expenses. Players who put a little effort into farming crafting materials, such as ore and fabric, will be able to sell their materials at a market value significantly higher than what an NPC will pay. That gold may then be put to proper, practical use, such as backpack and storage slot expansion. Slot expansion is a fixed cost; as more and more gold is flowing throughout the economy, it will become easier to afford.
One of the first things you may want to do is create an "alt" character, whose sole purpose is to mail your "main" character skill books, hold extra stuff, and work the Auction House. This is a very convenient and cost-effective strategy to keep your main out in the field and have your alt do all the leg work.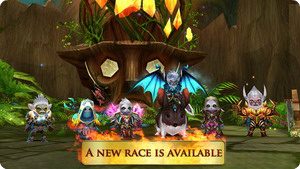 When green level loot (or higher, depending on your team loot rules) drops, there is only a pass or need choice. If you select the dice, you will automatically roll 1 through 100 against the other players who selected "need." At this stage of the game, without any real necessity for teaming up, it is every man for himself and people always roll need.
Questing is rapid fire for the first 20 levels or so. You will often have a full log of 12 quests, working on several simultaneously. This keeps the game fast-paced and has you running all over the map. A big difference from WoW here is that your character doesn't get dazed when hit from behind. On the other hand, PvP usually amounts to consensual duels between players. There are no discernible "factions" to speak of. There is at least one "World PvP" area, where players may freely attack each other and questing becomes frustrating.
There are currently no "instances" or "raiding" that made World of Warcraft one of the most popular games of all time; it would make sense for Gameloft to include these features sooner rather than later, especially since there are supposedly many level 60 players already. The success of this game will depend on Gameloft's ability to show support for this game that they have neglected to give others.