World of Warcraft's classic Nostalrius server is coming back online
Earlier this year, we covered the story of the fan-created legacy World of Warcraft server, Nostalrius. Nostalrius was a so-called "classic" server that emulates World of Warcraft before its first expansion, The Burning Crusade, ever launched. These efforts have often been shut down by Blizzard when they gained enough momentum to be considered significant, and Nostalrius was no exception.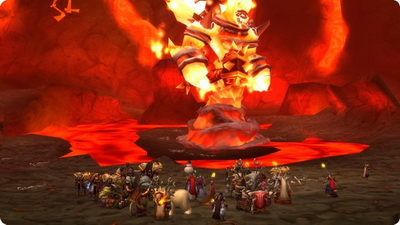 Those who miss the old days in World of Warcraft will be able to return to Nostalrius, the popular WoW legacy server shut down in April 2016. Today, it's announced that Elysium, another WoW legacy server, will accept the core and player database of Nostalrius. "This means that Nostalrius, exactly as you know it, will be returning," the Reddit announcement writes. Now the Elysium team is working with the Nostalrius team to bring the sever up..
Back in June, the Nostalrius team met the Blizzard representatives, including Mike Morhaime, Blizzard's CEO. After long debetas, the Nostalrius team remained with the impression that Blizzard wants to have Legacy WoW servers. Nostalrius continued to contact Blizzard even after the meeting from June, in order to help the gaming studio to solve some of the issues raised by them and speed up the process of an official release. Unfortunatelly, Blizzard's interes for this matter was slowly but surely losing. "Trust us, we were ready to work like hell on that, even more than before in order to help WoW team. But we never received any response to these questions, even after 4 months.", said the Nostalrius team.
At the begining of October, the Nostalrius team rekindled the flame of hope regarding the Legacy servers, suggesting that BlizzcCon 2016 "is the golden occasion for them (Blizzard) to announce their plan for legacy realms." Also, the guys from Nostalrius mentioned last month that :"As a consequence, if Blizzard doesn't make an announcement to honor their own core values, be sure that we will." Soon after Nostalrius's statement, Ornyx, Blizzard's community manager decided to "wake up" all the Vanilla dreamers. Ornyx stated :"We've seen some talk among the community that you might be expecting to hear some news on legacy servers at BlizzCon.
Blizzard apparently took the topic of legacy servers off the table at BlizzCon, which led the Nostalrius team to make another push at handling the job themselves. In Viper's words: "So, it's time for us to release our source code and additional tools to the community in the hope that it will maintain the Legacy community as much as possible until Blizzard announces an official Legacy plan – should they decide to do that."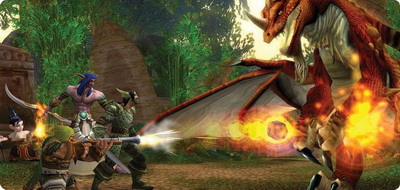 The Nostalrius team is giving the code base for their server to a different project, Elysium. Starting now, Elysium has suspended work on its own server iterations and promised instead to implement the Nostalrius source code, including a restoration of old player characters. Sixteen Nostalrius team members have joined the Elysium project already, and the Nostalrius team has promised that one Elysium has successfully integrated their own code base, the source code and additional tools Nostalrius created to build their own server project will be made publicly and freely available.
Characters from Nostalrius will be ported to Elysium servers, but the response from the legacy community to this announcement hasn't been very positive. Many voices in the legacy community don't want to see the server source code publicized, fearing an avalanche of terrible, for-pay servers. Others are adamant that they wanted their characters back, not just moved to a server they may not want to support. Some, meanwhile, wanted one Nostalrius server, not a hundred different servers based on different tweaked source code.