Cooking in Mists of Pandaria
Cooking has always been a profession in World of Warcraft that was needed but kind of ignored by players. After all as long as someone in your normal play group could cook you could get whatever you needed from them. Many players just couldn't be bothered to level up their characters in cooking all the way when food was so easy to get from friends or buy on the auction house.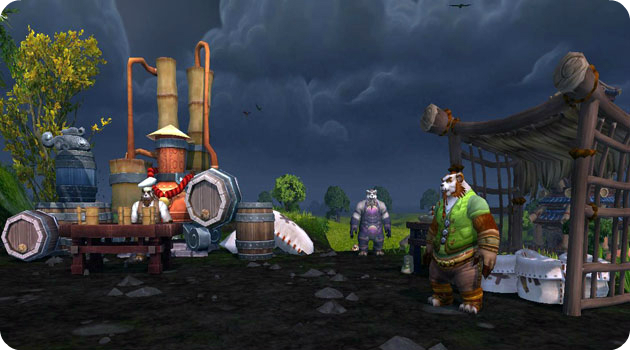 As the new expansion Mists of Pandaria came out, leveling Cooking up for those players that did not keep it up with each expansion got more and more daunting. Luckily, Blizzard has listened to the complaints from players that felt it took too long for an easy but required skill and made it really simple to catch up and level Cooking to 525 skill points which is where the Mists of Pandaria items start.
As long as you are level 85 you can level Cooking from 1 skill point all the way to 525 in about an hour and with less than 400 gold. This is a huge boon to players that always meant to master Cooking, but just never got around to it.
If you are lvl 85 now or higher, all you need to do is make your way to the Halfhill Market in the Valley of the Four Winds in Pandaria. There you should talk to NPC Sungshin Ironpaw for both cook training and the ingredients that needed for skilling up.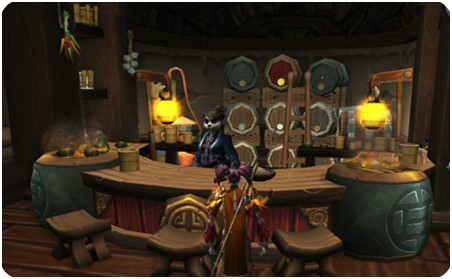 Next thing is the recipes. Essentially, you just need to keep the recipe you get from Sungshin at available status, until it becomes a yellow ability. When you first learn each recipe they will cost 5 skill points per item cooked, yet once they become yellow they will only cost a single skill point and then you can start to learn the next recipe. If you are starting from skill level 1, typically each recipe will grant 5 skill points per use for 6 uses, then drop to a single point. This means you make 6 of 1 recipe to get to 31 skill points, 6 of the next recipe to get to 61 skill points, and repeat over and over until you reach 525.
As soon as you know the basic plan, you can start to go on with your Cooking. Just keep on leveling and leveling. You may search for the guide of recipe and ingredients for level 1-525 through internet.
Besides of basic materials, there are some ingredients that could mostly be available ahead of time. Buy them from Sungshin Ironpaw, which will save you some time. These items are available from Sungshin: 27 - Pandaren Peaches, 18 - Needle Mushrooms, 16 - Yak Milk, 13 – Rice, 6 - Instant Noodles, 6 - Silkwork Pupa, 6 – Barley, 6 - Red Beans, 6 - Farm Chicken, 2 – Ginseng. Still there are two items that Sungshin does not sell: Golden Carp and Wildfowl Breast. These two materials are required for cooking training. Golden Carp are found all over Pandaria if you want to fish for them or you can just head over the two auction house and pick some up. You will require 42 Golden Carp to complete your skill ups in Cooking to 525. The Wildfowl Breast could be gain from killing birds in Pandaria or buy from the Auction House.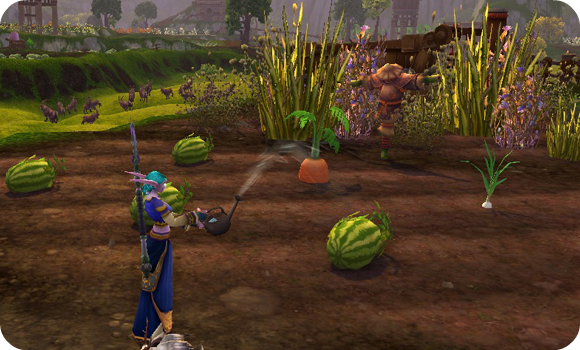 Once your cooking skill reaches to level 525, it becomes a little different from the way you used to do. No longer can you make all the different available foods right off the bat. You need to level to skill 530 and then you can choose a "Way". There are several different "Ways" available that each focuses on a specific stat or effect. You can learn whichever you choose or all of them if you want. When you chose each "way" to complete, you will need to make several different recipes for that Ironpaw chef to complete your training and learn that "way".
There are 6 different "Ways" which are:
Way of the Grill – Focuses on Strength, taught by Kol Ironpaw
Way of the Oven – Focuses on Stamina, taught by Jian Ironbpaw
Way of the Wok – Focuses on Agility, taught by Anthea Ironpaw
Way of the Pot – Focuses on Intellect, taught by Mei Mei Ironpaw
Way of the Steamer – Focuses on Spirit, taught by Yan Ironpaw
Way of the Brew – Focuses on health/mana drinks, taught by Bobo Ironpaw