Welcome to Mmosale, the 2020 Spring Promotion is Online now. You will get up to 10% extra free gold or up to 10% bonus for your Gold Order.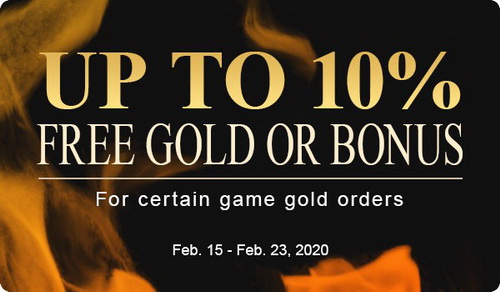 From Feb. 15 - Feb. 23, 2020
1. Up to 10% bonus for Aion/Blade & Soul/FIFA/POE Gold Order
2. Up to 10% free gold for WOW/WOW Classic/FF14/SWTOR/ESO Gold Order.
Come and get your free gold or bonus now.