At the beginning of the summer days, days are getting hotter. As a video gameenthusiast, the new MMORPG List always makes me feel excited.Let's sit down and have a look at the May's Top 10 MMORPG List in North America.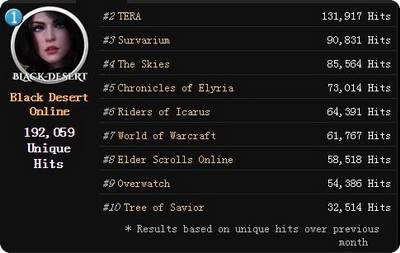 1.Black Desert
Black Desert Online is a sandbox-oriented massively multiplayer online role-playing game by Korean video game developer Pearl Abyss. In my personal opinion, I think Black Desertonline has combined all merits of other RPG games and made up some shortages of them. This game has the best looking graphics; its game scene looks so real.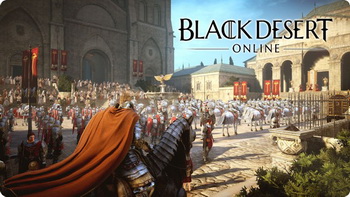 Black Desert Online keeps getting larger and larger as the first part of the next major expansion, Valencia, receives a June 1 release date.
The new content increases the size of the world by an additional 30% and also brings hundreds of new quests, some of which extend the main storyline.
With Valencia Part One, players will be able to journey to an expansive desert region where exploration will take a completely different turn. Extreme heat during daytime requires proper hydration and intense cold at night requires players to stay warm. Additionally, a new weather effect, sandstorm, inflicts damage unless players set up a tent to protect themselves.
Regular horses and wagons are not ideal to traverse the desert and will see their speed lowered. Thankfully, players will be able to purchase Camels from NPCs, which fare much better in these harsh conditions. Another new mount, the Guild-owned Elephant, serves as a powerful war mount in sieges
2.TERA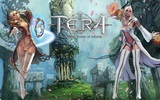 TERA, the number two, also has great graphics. As far as MMOs go, Tera's quite a looker, featuring all manner of exceedingly colorful vistas and detailed character models. Better still, its high detail settings run like a dream even on mid-range machines.Itgot the Presidential Award at 2011 Korean Game Awards.
TERA players will be able to check out the new Ninja class with the release of the Secrets & Shadows update on May 17th. In addition, flying mounts will enter the game, two new story-based dungeons and the continuation of the story line that left off at the end of Fate of Arun.
3.Survarium
Survarium is a free-to-play online first-person shooter with role-playing and survival elements developed by Vostok Games. A worldwide ecological disaster occurred in the year 2020, wiping out approximately 90% of the human race.The disaster takes the form of a fast-growing forest that actively seeks out threats to its growth and destroys them.Survarium takes place in 2026 with players attempting to survive and defend themselves against the forest in destroyed cities and encampments.
Survarium Update 0.42b2 is now available and will be installed when you restart the game! This is a client fix which doesn't require server maintenance.Player characters are drawn and character controllers are computed in different threads now, thus making the framerate more stable and the game more comfortable.
4.The Skies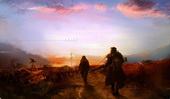 The SKIES is a post-apocalyptic MMO set in the near future, where surviving people roam the landscape in search of resources while wary of lurking bandits.Based on a novel by one of the developers, The SKIES touts a non-linear narrative, allowing players to progress as they please. If you like the feeling of adventure, this game will not let you down.
The SKIES touts a non-linear narrative, allowing players to progressas they please. Join one of several factions run by player hierarchies, and goes to war with other clans for towns or build your own base. Enter the arena, where up to 20 playersdook it out to be the strongest survivor in the desert. Engage with NPC's whose dialogue reflects a player character's gender, IQ, skills, and story.
5.Chronicles of Elyria
The most dynamic and immersive MMO to date, Chronicles of Elyria is the first MMORPG where your character ages and dies, encouraging you to think beyond your character to their role in a larger story.To begin with, the base spirit loss for a death is 2 real-life days of play, each time you are forced to Spirit Walk.
So that means that if you are someone who dies very rarely, maybe once per month, and would have otherwise lived an average lifespan of approximately 12 months, then at the 11 month mark you would have shaved off approximately 22 days of play time, ending your character's lifespan.
6.Riders of Icarus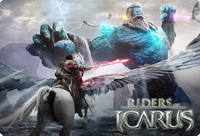 Embark on the ride of your life in Riders of Icarus, an free-to-play action-adventure MMORPG featuring exhilarating aerial combat unlike anything ever seen before in the genre. Players take flight on the backs of fantastical beasts, ranging from ferocious bears to fire-breathing dragons, to fight by both land and air in the unprecedented experience MMO players have been waiting for.
Everyone has their own pet peeves when it comes down to a game's combat. Some people really like to just have the traditional MMORPG systems in place of clicking a target, selecting skills, and slowly bashing the enemy to pieces. Perfectly valid. Other people really like having the option to take a more direct approach, aiming their shots and being rewarded for skillful hacking and slashing. Riders of Icarus come down firmly on both sides of the debate with its new Action Mode, allowing players to toggle back and forth between the styles as desired.
The Action Mode/Standard Mode toggle can be changed at any time, with the former allowing for freeform aiming whilst locking your mouse to your camera movement. Players can tailor their approach to roles in battle or combat needs as well, with Action Mode being used to snipe with a crossbow or hack at an enemy whilst mounted with a lance. The new mode will be available during the game's next closed beta, so players will get to try out the swapping mechanics for themselves.
7.World of Warcraft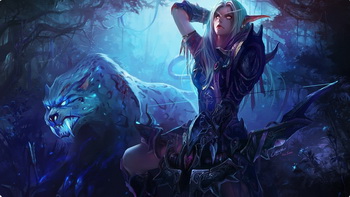 WoW is my favorite game. Although it is ranked 7th this month, I still feel comforted considerably. Blizzard's iconic World of Warcraft has been one of a handful of games that have endured in the massively multiplayer arena.
At this point, just months out from its summer 2016 release, there's a fair bit that we know about World of Warcraft: Legion, Blizzard's sixth expansion pack for its decade-old massively multiplayer game. We know the level cap will be going up. We know there will be new lands to explore. And we know that a plot twist will bring back IllidanStormrage, the main antagonist of 2007's Burning Crusade expansion, long thought dead at the hands of the players themselves.
8.Elder Scrolls Online

ESO It slipped down too much in May. Developed by the team at ZeniMax Online Studios, The Elder Scrolls Online merges the unmatched exploration of rich worlds that the franchise is known for with the scale and social aspects of a massively multiplayer online role-playing game. As a great game, it still has great pretention to be the number 1.
9.Overwatch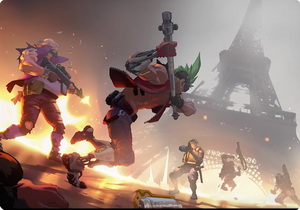 Overwatch is a multiplayer first-person shooter video game developed and published by Blizzard Entertainment. Unveiled at BlizzCon 2014, the game emphasizes cooperative gameplay using a cast of various "heroes", each with their own abilities and roles within a team.The game was released on May 24, 2016, for Microsoft Windows, PlayStation 4, and Xbox One. Hope it can get a better result next month.
10.Tree of Savior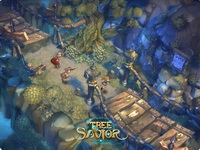 Tree of Savior is a free massively multiplayer online role playing game developed by IMC Games. The game was developed by Kim Hakkyu, creator of RagnarokOnline.It is based on traditional Lithuanian culture and mythology.It features extremely diverse class system. You have many different ways to build your character and Current cap at this time is upwards of nearly 300 levels.Although It seems that fans'concerns about this game have receded somewhat, it's still worth having a try.
All above is the latest list. Look forward to seeing more new games on this list in the next month. Thank you for your support! See you next time.