How to sell your player in the Auction House?
This is a tutorial of teaching how to sell your FIFA 14 Ultimate Team player in the Auction House, can be applied to these editions: PC, PS3, PS4, Xbox 360 and Xbox One.
1. Log into the FIFA 14 Ultimate Team web app via following links:
English Language: https://www.easports.com/fifa/football-club/ultimate-team
2. Answer the security question after successfully logged in.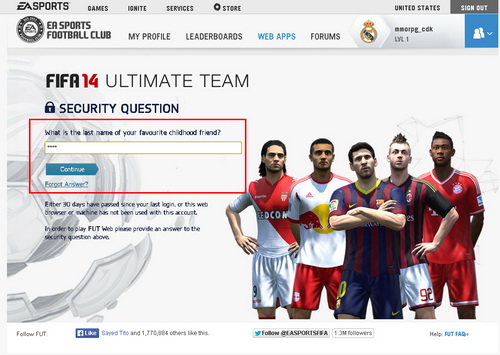 3. Correctly answer the question, and then you will be directed to the FIFA 14 home page.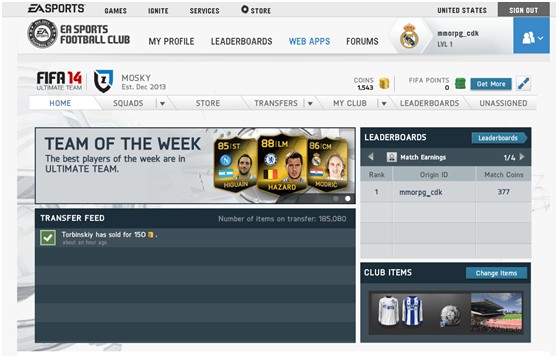 4. Click "MY CLUB", and choose "PLAYERS" to open your players' list. Choose an unneeded player, and click "List on Trabsfer Market" to sell this player.
Note: If the "Quick Sell" panel shows "+0", it means that this player is not available for auction.
If you don't have an extra unneeded player to sell, you may buy one randomly from the Auction House at cheap price, with only several hundreds of coins.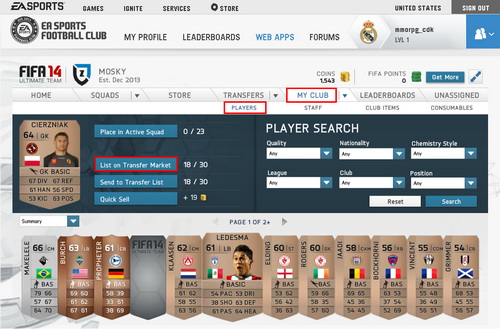 5. Click "List on Transfer Market" to set the player's price.
1) Start Price must be lower than Buy Now Price.
2) Set Transfer Duration as 3 Days.
3) Set the Buy Now Price as 105% of the amount of coins you ordered from us.
 E.g., if you ordered 100 coins, the Buy Now Price of your player should be 105.
Then click "OK" to finish.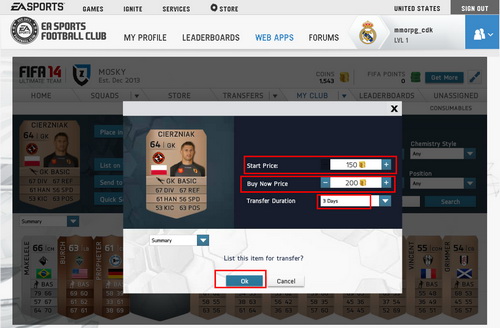 6. Now you may click "TRANSFERS" and choose "TRANSFER LIST" to check the file of the player that you're selling.
Note: Click "PLAY INFO" to see the player's league.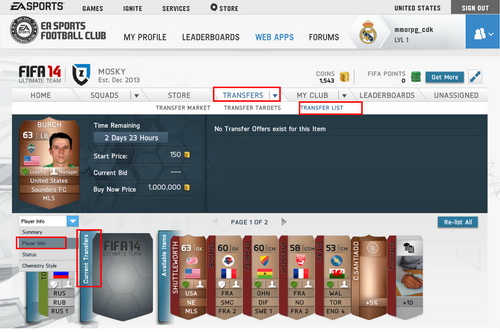 7. The player's file you need to provide to us includes:
1) FIFA 14 Ultimate Team Name
2) Player's name
3) Player's position
4) Player's league
5) Player's level ( color of the card)