Those new features aside, FIFA 17 still differs subtly from prior versions in a number of ways, with a slightly different feel to gameplay, tweaks to the UI, and more. For returning fans who've been playing FIFA 16 right up until 17's launch, or newcomer's who've been away from the game for a while, there's plenty to bear in mind.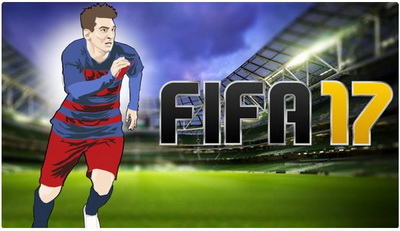 Here are a few general tips to get you back in the game as quickly as possible:
Vary your passing - FIFA is becoming more and more a case of space-management, by which we mean the practice of drawing the opponent out of position and creating space for you to progress. We personally felt the effect of high-pressing teams to be particularly noticeable this year, especially on the highest difficulties, and as such you'll want to master the art of opening up the pitch for yourself. The best way to do so is with varied passing: a couple short, simple balls into feet at the back, followed by a big switch with the driven pass (R1/RB + Pass), driven lob (R1/RB + Lobbed Pass), standard long ball or maybe even a swanky new threaded through ball (R1/RB + Through Ball) will swiftly open up the pitch for you. Keep an eye on your rader for those off-screen Paul Scholes wonderballs!
Practice your skill moves - We know, practising skills in FIFA is arduous work, but it'll pay off for you big time in the long run. Turn the difficulty right down and play several games against the computer for the best way to practice against opposition players. We recommend mastering the dummy shot (quickly tap Shoot then Pass buttons) for beginners, before moving onto the more complex stuff. It works wonders against 'headless chicken' ball chasers (like us) who you'll find online, although the computer's inhuman reactions are a little too good to be fooled at higher levels.
Pace is back, sort of - It may not be anywhere near as bad as some recent FIFAs, but pace is still important again this year, particularly in comparison to the running-through-mud feeling of FIFA 16. Expect to see FUT teams loaded with high Sprint Speed players online, and bear in mind that your full backs will get absolute skinned in a lot of 1v1 sitations on the wing if you aren't suitably well-positioned.?
Slide tackles are out - Nerfed into the ground once again, slide tackles won't give you much relief from all that pace this year. They're far more likely to end in either a foul, a defender being skinned, or even better a successful tackle that rebounds the ball straight to another opponent, than they are to leave you with possession afterwards, so stay on your feet in FIFA 17, like all good defenders should.
Near-post shots are much harder - Much the same as slide tackling, near-post shots (overpowered when performed correctly and coupled with Finesse shooting in FIFA 16) are now almost completely ineffective in normal circumstances. Cross-goal shots are the new black this year - expect more detail from us on finishing and scoring goals in general in the near future!
Headers are overpowered - From early experience, by far the best way to score in FIFA 17 is with headers, particularly the new downward header we highlighted above. Practice your crossing repeatedly on lower difficulties, and learn how to lead a player with a teasing ball into the box to help them gain some momentum on the ball. A seemingly safe situation out wide can end in a match-deciding goal out of nowhere now, so remember to close down those wingers and stop crosses at the source this year, too.