Final Fantasy XIV Producer & Director Shares A New Year's Greeting
Final Fantasy XIV Producer and Director Naoki "Yoshi-P" Yoshida took to the Lodestone to share a New Year's greeting for the fan with some talk on what's to come for the Square Enix MMORPG.
In 2017, the MMORPG title saw a busy year with the release of its second expansion, Final Fantasy XIV: Stormblood, along with its annual Fan Festival events that take place three times a year. In the New Year's message Yoshi-P talks about upcoming events online and offline, along with a prophetic passage that appears to be teasing something for the realm.
Here's the message from Yoshi-P:
Hello there, everyone. Producer and Director Yoshi-P here to wish you all a Happy New Year!
2017 was a fantastic year. The release of our second expansion, Stormblood, was a great success, and we've seen more players online than ever before. It goes without saying our accomplishments over the past year wouldn't have been possible without your support. I can't thank you enough for your continued patronage.
As mentioned during the LIVE letter in December, our first major update of the year, patch 4.2, will be released at the end of this month. Plans for the FFXIV Fan Festival 2018-2019 are also well underway. With a year's worth of preparation going into the event anything can happen, but I'm afraid you'll have to wait to learn what we have in store.
It's also worth mentioning we aim to do more than hold Fan Festivals. In fact, I've already settled on plans for another event over a year from now. I suggest keeping a look out for future announcements to find out what it is.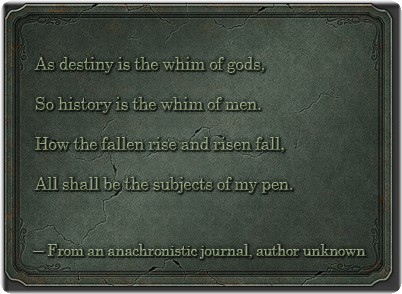 Strange… I was expecting perhaps another ancient Eastern proverb, or even a passage from the diary of the late Archon Louisoix. What could this mean for the future of the realm? I suppose we can only speculate until the truth reveals itself.
The FFXIV team is taking a short break for New Years, but you can be sure we'll hit the ground running when we get back to the office. There's much to do this year, and we intend to give our all to provide you with the greatest gaming experience possible.
Again, to our players and all fans of the Final Fantasy series, I wish you a happy new year, and hope you enjoy what we have in store for 2018!