The Elder Scrolls Online: Summerset Hits Early Access on PC/Mac Alongside Cinematic Launch Traile
The Elder Scrolls Online: Summerset Hits Early Access on PC/Mac Alongside Cinematic Launch Trailer
The Elder Scrolls Online: Summerset is the latest expansion for the popular online RPG. And it's playable now for PC/Mac people wanting to jump in early. What's cool is that as part of the launch we now know that the new location of Summerset is bigger than last year's massive Morrowind expansion.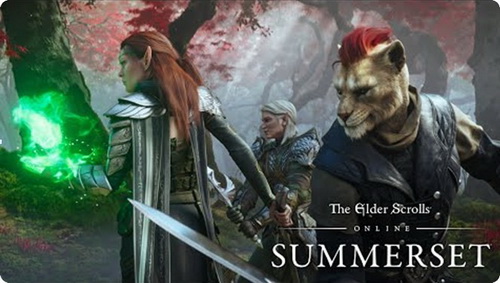 Queen Ayrenn has opened Summerset's borders to all, but ancient enemies and Daedric forces plot in the shadows to bring forth a very different future for the island and its people. Gather your allies, explore a paradise unmatched in its beauty and ancient history, and prepare to fight for the heart and soul of Summerset – and ultimately, Tamriel.
The Elder Scrolls Online: Summerset will fully release for PC/Mac, Xbox One, and PlayStation 4 on the June 5, and introduces a new zone, story, faction, skill line, and the long awaited jewel crafting.