Diablo 3 Power Leveling strategy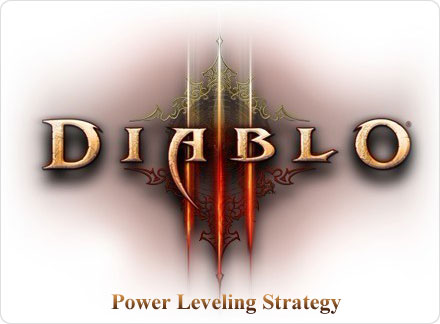 Diablo 3 will be launched soon(15/05/2012), how will you power leveling? Solo or group? Basically its up to you, there is befits in both of them and it's hard to say currently which works well, in D2 you could move on faster, and level faster. I think there is a little benefit in group play of Diablo 3, however its currently uncertain.
Be the first to have the best item and character in Diablo 3, its fame, get the best loot, sell it on AH, share it with your friends. Here i will share something, it maybe give you some help when you power leveling.
First of all it's all about mindset, so basically you have to put yourself in "Power leveling mindset"
Before Diablo launch strategy.
• Read guides, videos, news about Diablo 3, so you are well prepared, bookmark good things here and other sites.
• Use pen and paper to remember monsters, areas, loot and exits to next level etc.
• Plan a strategy how to move from A – B on paper, follow the guide.
• Use your network to share knowledge, discuss strategies with your friends etc.
• Be prepared to play a lot, sleep well before, listen to good music, create a good mood and atmosphere.
How does the Power leveling mindest work?
• You focus on getting as much XP as possible
• You focus on killing many monsters as possible
• You focus on getting most damage output gear without sacrificing health / death
• You focus on moving to the next game content fast (exit of level)
• Health is your second priority after damage output
• Put yourself in "busy" mode
What's the best strategy to power level?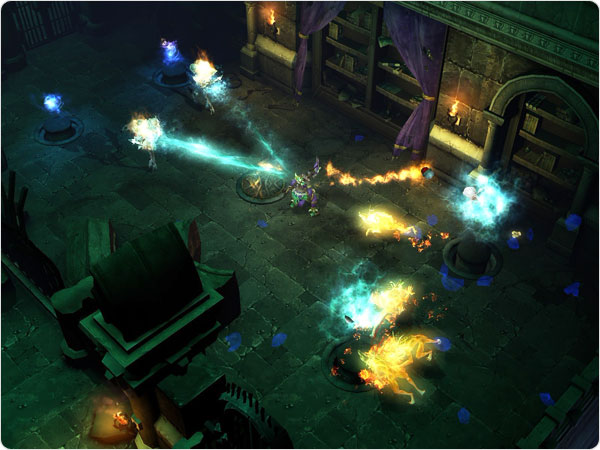 • Focus first on damage output gear only with + health or life
• Focus on AOE damage classes/skills as u can get massive Kills
• Every 2-3 hours of gameplay quickscan AH/town vendors for better items, dont go for minor improvement, weapon first, if nothing skip it, go better for one great item.
• Go after + life and return life on hit etc items, keep in mind security (no death) is crucial to not loose time
• Go after + XP (experience items) second
• Focus on weapon damage first before other items as its your main damage output
• Use sockets that give + damage & life
• + Speed boots to move content fast.
What you should not focus on Power leveling?
• Avoid all passive gameplay & delays
• Avoid trading and AH much as possible, only quick search if needed once a while
• Avoid external communication with instant messaging browing on web, only if needed info go search for it
• You skip all unnecessary gameplay such side quests, trading, crafting and lore which is not relevant
• Avoid tuff gameplay such as hard monsters, bosses, champions if possible, skip it and move on if possible(I means something not necessary)
• Avoid death for all cost
• Gold is low priority
• Dont pickup trash items or gold, move on, pick only blue items with value. Learn what have value by preffix and suffix
• Avoid PvP & any disturbance.
Which classes works well for Power leveling?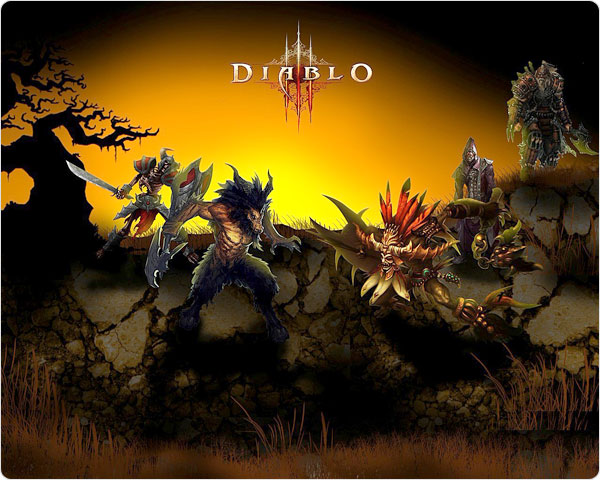 • Wizard – alot AOE output, can move on fast, use AOE damage as possible, collect many monsters and AOE kite. Go for health + arcane also items
• Witch Doctor - alot of summon AOE output, stay in background and let your spells/summon work – go for mana and health
• Demon hunter, can do great with mass shoot etc and abilities, can move fast and good to survive
• Monk - can be pretty good too with AOE moves, watch health, monk is more risky as he need to close combat, but can do alot damage.
• Barb - not the best class, has not much AOE, close combat is weakness to health and risk of death.
How to combat properly.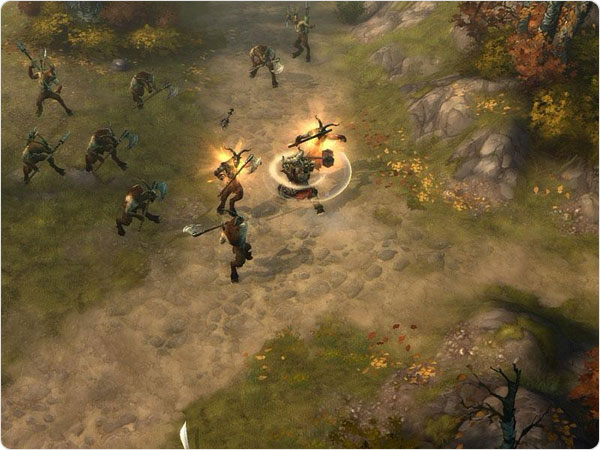 • Always watch health, never go to close in combat
• Use the power of AOE spells
• Use the power of kite, means you circle around monsters so they get hit by AOE spells
• Have plenty of potions
• Use elixirs as boosts
• Avoid death or risks for all cost, in such case be careful then dying
• Find alternative routes if you cannot move (due to hard) on in that direction
• Memorize dungeons and areas, some are fixed, other are random
• Search for exit soon as possible to next level
• Feedback to your self i am on right patch or should i change something?
How to manage damage output VS health properly?
Basically you want to do as much damage as possible without risking sacrificing life or death, here is a tool you can use to find out if you are doing well by different scenarioes:
• 1. If you do alot of damage and get little damage to HEALTH, increase only damage output only. Best strategy!
• 2. If you do alot of a damage and take ALOT of damage to HEALTH, you have to swap skills/items, get more health via AH, use passive skills as defense/health. This strategy can work if you are very avid player, otherwise get more health, reevaluate your strategy!
• 3. If you do little damage and take little damage to HEALTH, you increase your damage output only. You might revalue your strategy to get more damage output via AH or skills.
• 4. If you do little damage and take ALOT of damage to HEALTH. This is a bad scenario, you have to revalue/ check your strategies, get more life and damage via AH or vendor, change skills to do more damage without cost of risk of death. In such case you might search for advice!
Final Power Leveling Guide Conclusion: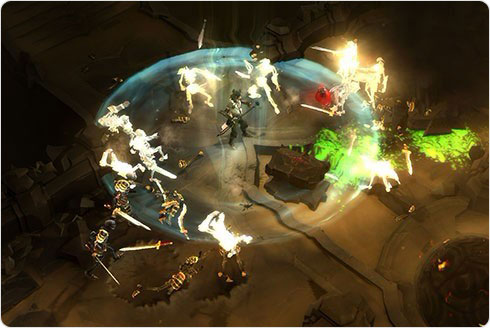 To summarize:
• Get damage and health items, watch health
• Focus on many kills and experience from AOE
• Move content fast and smooth, avoid delay
• In combat avoid risk, death or close combat
• Dont spend time on delay, useless stuff, any disturbance
Please note: that this guide may be not suitable for all, it's mostly for folks who want to rush to level 60. We value different play-styles and it's up to folks how they want to play Diablo 3. Nor is this guide perfect and may be improved based on feedback and gameplay.
Short Terms Explanation:
AOE: Area of Effect.
Kite: Runing around a monster in circles.
Power level: Quick level, level fast as possible.
PvP: player vs player.
AH: Auction House.