Warm Up: Diablo 3 Release on 05.15
The Diablo 3 launch is just a few weeks away. With the class wallpapers'reveal, the Darkness Falls, Heroes Rise site is now at 90%, getting closer to the real release of 100%. After the beta's close, Blizzard had announced new update and something different for D3. Let's go through them for warming up, and get ready for May 15!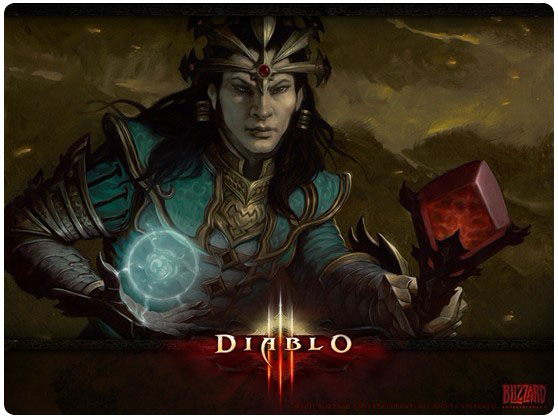 Official Diablo 3 Strategy Guide
Blizzard had previewed quickly of the official Diablo 3 strategy guide put out by BradyGames for the iPad. You will also be able to pick up a physical version of this guide as well as a limited edition version.
Real-money Auction House Details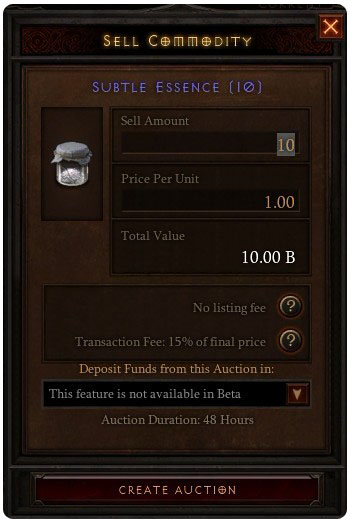 Recently Blizzard has updated their real-money Auction House FAQ for Diablo 3 with more details and pricing fees for the new feature. We recommend players to give a clear look at those rules. One thing to note is that if you opt to use the feature to sell, you will be paying Blizzard a hefty chunk of the take.
When the player logs in D3, they will choose between a gold auction house, which allows any player to trade with any other player using in-game gold, and a real-money auction house. Players can access any region with the gold auction house.
However, if the player chooses the real-money auction house, they will be restricted to either a North American region or a European region. North American auction houses will support the U.S. Dollar, Mexican Peso, Brazilian Real, Argentine Peso, Chilean Peso, and, oddly, the Australian Dollar. It's interesting to note the Canadian Dollar will not be supported. For Europe, the auction house will support the British Pound Sterling, Euro, and the Russian Ruble.
Sellers using the real money auction house will be giving a portion of their earnings to Blizzard. According to the publisher, Before you post your auction, you'll see any fees that apply to your listing displayed in the center section of the Sell tab. These fees will only be charged if your auction successfully sells, and will automatically be deducted from the item's final selling price.
For fees that are included for item transactions, please check on the Diablo 3 official site.
Global Play Details
In addition, Blizzard has also revealed details about Diablo 3's Global Play option, which will allow players to play the game in regions outside of their own with a few restrictions. Through the feature, players will create characters in their home region and can use the in-game menu to switch to other regions. Characters, items and friend lists do not transfer to other regions, so you'll be starting fresh. Find out more in Diablo 3's Global Play FAQ on Blizzard official site.