ARCHEAGE TRADE PACK GUIDE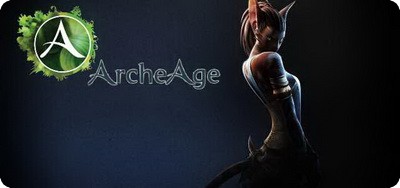 Trade packs is one of the general mechanics in ArcheAge. These packs are created by players being regarded as the bread and butter of building ships and houses and other cool things, also as one important component of the game, even in PvP. Because if you make a trade pack and get ganked, the player who ganked you can pick it up. (So sad!).It is an interesting and core mechanic that drives ArcheAge's world and the main motivator for a lot of things that happen in the game.
To make trade pack you must first go to a workbench, at which point you can begin crafting your trade pack. The steps are easy. First of all, you should gather resources you need and then obtain and craft them. At which point it'll turn into a physical object in the game word. All crafting actions in ArcheAge require labor power, and "Commerce" profession is not an exception. You will spend 60 Labor Points per each pack created. Thus if you don't have enough labor you will not be able to craft.
THE TRADE PACK
There are many ways to make money in ArcheAge but delivering trade packs is one of the most interesting.
Trade Pack is a package of goods created by player with "Commerce" crafting profession. Once the pack is made your character carries it on his back and can deliver it to the other location in order to sell it there and make money. Besides, it also can be used in construction of houses and ships. How much you get depends on the destination, but usually the further you travel the more money you make. Because certain goods are crafted in one place and worth more the further way you go, but generally the price is pegged to the destination. You can lose the trade pack if you die or drop it on the ground. They have to be protected.
TRANSPORTING TRADE PACKS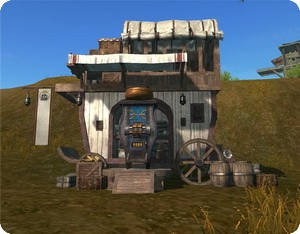 When a pack is finished it restricts your character decreasing its movement seed. You will be easy target for all ranged enemies and be attacked with their abilities from distance. If you loss the battle, it drops on the ground and it's a free-for-all. So, there is a big risk/reward. You can also load it onto a ship. You can't throw it into an ocean or put in protected land you don't have access to. But you can drop it in some special terroristprotected by scarecrow, farm or house in order to save it. This territory can be used by your character and other characters that have access and can't be stolen by other players, but if you don't pick it up in 6 days it will disappear.
TRADE PACK QUESTS
At the beginning of your question, the game will provide you with a few missions to take supplies and let you deliver them. You can get some basic knowledge of walking around with a trade pack.
TRADE PACK QUESTS AND THE DONKEY
The quest that introduces you to trade packs will reward you with a Donkey;which will allow you to move at around walking speed. As a quick note, many players prefer to use horse to deliver trade pack and think that a horse is the best mount for this task. It is a big mistake! A donkey is one of the best mount for delivering trade packages with one good reason – higher movement speed. Just compare: if you deliver a trade pack your horse will move 1.8/s and donkey 4m/s. The difference is obvious. Donkey's speed is two times higher.
PROFIT DELAY
There is a delay in receiving the gold (Gilda Stars are instant) of about a day, but you will receive 5% more in interest for the wait.