《Wolcen: Lords of Mayhem》is a new game created by French independent game developer Wolfen Studio. It is an open-world action RPG game that was firstly started fundraising in 2015. It was first named "Umbra" and then renamed "Wolcen: Lords of Mayhem". It has been nearly five years since the game was released, and major changes have been made during this period. Now the appearance of the game is quite different from the earliest one. After a long period of development and testing, the game will be online soon.
This story takes place in the background of a divided country, where famine and disease are raging, full of riots, and mutant monsters around the city begin to attack villages and cities. Adding worse to this situation, the leader has to take fierce measures.
When the game starts, the player will act as the former officer of the Human Republic and fight against monsters in the wilderness. The player will experience the core combat feature of the game "Apocalyptic Form". This system is similar to the skill tree and can develop skills and even change appearance depending on the player's combat mode.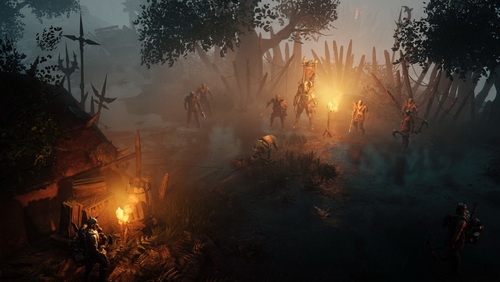 As a former army member of this country, the player developed a mysterious power unwillingly. In fact, the player wanted to hide this power, but was discovered by others. Later, he was rescued by the mysterious Templar, and then the player joined the Knight Templar group.
Players will not be subject to occupation restrictions in the game. When upgrading, they can choose their favorite routes and develop their own ways to play. Compared with the previous test version, female characters and the character appearance customization function were added in the launched game. At the same time, players can explore the second and third chapters. There are two new difficulties added for the challenge part. 27 new monsters and 3 new hidden bosses have also been added, allowing players to do more challenges. In addition, for early access content, the development team also adjusted the game screen, sound effects, environment, etc.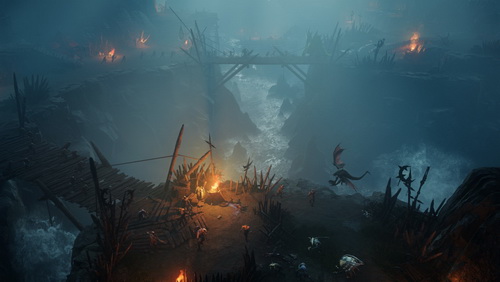 As an RPG game,《Wolcen: Lords of Mayhem》is wonderful with many rich battle modes and explores in a wide map. Cooperation mode, weapon and armor creation, and dungeon element are also involved in this game. It supports four persons online in the same time. Players can choose characters according to their own preferences. With rich game scenes and a variety of ways to play in the game. Friends who like the "Dark Series" welcome to explore together.