Thank you for your continuous support. Mmosale has launched its new promotion for spring 2019. All customers visiting our website have the opportunity to enjoy our special offers from now on till March 31th. Hope you all have a wonderful game experience every day!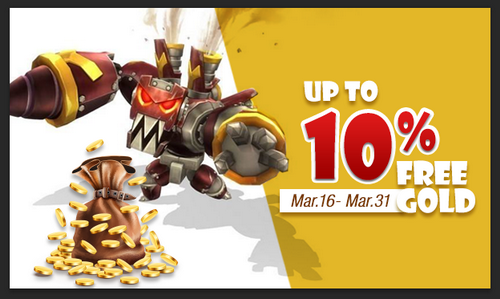 1. Free Gold
3%-10% Free Gold for Gold Order of these games: WOW FF14 SWTOR ESO GW Rift Flyff EVE FF11 STO etc.
2. Prize Draw
Orders above 10 euros for Aion FIFA POE game order and any PL CDK ITEMS order, you will get a chance to prize draw. Prizes including: Bonus, Coupon, Game Card, Free Gold. Wish you a good luck.
Go and find whatever you want at Mmosale ! Don't miss the chance to get free gold and prize.