Mmosale Promotion in May, 2020
Welcome to Mmosale, we are now having series of sales this May. Up to 5% discount for any orders on Mmosale.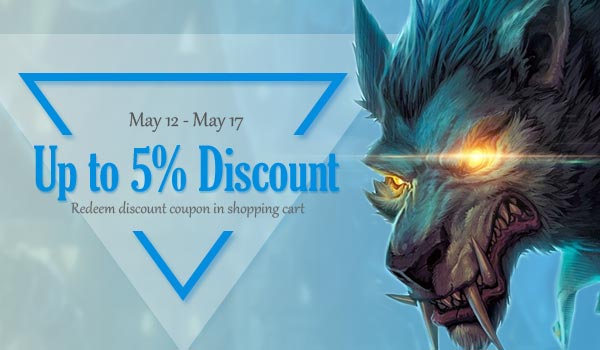 From May 12 - May 17
Up to 5% Random Discount for any order above 10 euros.
You just need to click the "Random Discount" at your shopping cart.