Jan's Top 10 MMORPG in North America
How time flies ; we 're already at the year's beginning . New year new hope. A great change has taken place on the latest list of MMORPG. It is hard to believe that the Newcomer Blade & Soul is doing quite well. Let's Look at the latest Top 10 MMORPG list.
1.Blade & Soul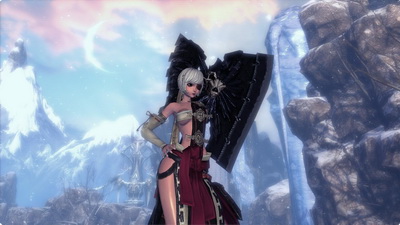 Blade & Soul is a martial arts fantasy MMORPG currently in development by NCsoft and its Team Bloodlust division. The game will have stylized art and character designs by famed artistHyung-tae Kim, and will feature lush environments and gameplay that borrows elements from fighting games, platformers, and even tosses in a few puzzles.  With some of the most action-oriented combat in the genre and intensely competitive PVP , B&S is bound to have more than a few fans.Blade & Soul was released in Western territorieson January 19, 2016.Hard to believe that the new star Blade & Soul has got the 1st slot only a few days have gone by.
2.Storm Riders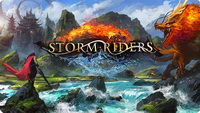 The Storm Riders is set in the ancient Far East, a land when magic melded with the arts of war. Its storyline is based on ancient legend. As children, Wind and Cloud were taken into the Alliance Under Heaven, a battle clan ruled by the ruthless lord and conqueror Shong. Shong is told a prophesy: the two young warriors will bring glory to the alliance or destroy Lord Shong himself. Deciding to tempt his fate, the villain kills the boys' parents so that he may train the future kung fu masters himself.
3.Elder Scrolls Online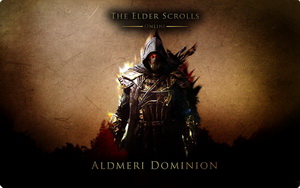 The Elder Scrolls Online is a massively multiplayer online role-playing video game developed by ZeniMax Online Studios. It was originally released on April 4, 2014 for Microsoft Windows and OS X. It is a part of The Elder Scrolls action fantasy video game franchise, of which it is the first open-ended multiplayer installment.On January 21, 2015, it was announced that an active subscription would not be needed to play the game from March 17, 2015 onwards. The game was renamed then as The Elder Scrolls Online: Tamriel Unlimited. The PlayStation 4 and Xbox One console versions were released on June 9, 2015. Elder Scrolls Online has attracted a great deal of players by its unique charm since it was released.
4.Guild Wars 2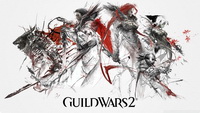 Guild Wars 2 is one of the hottest MMORPG and has lots of fans worldwide. Although it slidto the 4th this month, it has been voted as the most popular MMORPG game in 2015. It has much potential to improve its ranking.
5.WildStar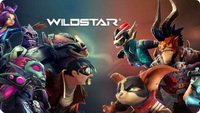 WildStar is a fantasy/science fiction massively multiplayer online role-playing game that takes place on the fictional planet Nexus, where a mysterious and powerful race known as the Eldan has disappeared leaving behind a wealth of technology and secrets for players to explore. WildStar is developed by Carbine Studios, published by NCSOFT, which went live on June 3, 2014. Different from old MMORPGs, it gives players too many surprises so that WildStar become the most popular game among players. There are many players thinking that is the mixture of WildStar and WOW. Is it an advantage for itself.
6.Black Desert Online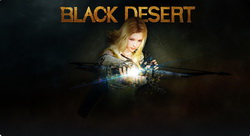 Black Desert is an upcoming sandbox-oriented massively multiplayer online role-playing game by Korean video game developer Pearl Abyss. Black Desert Online an upcoming sandbox MMORPG which promises both superb graphics and an action oriented gameplay style for both its PvE and PvP elements. PvE and PvP.
7.ARK: Survival Evolved

ARK: Survival Evolved, powered by Unreal Engine 4, takes on the survival genre with a unique blend of emergent multiplayer cooperation and competition. Players awake naked and starving on the beach of a mysterious island among a herd of other confused humans. On ARK, they must then hunt, harvest, craft, research technology, and build shelters to protect against scorching days, freezing nights, volatile weather systems, dangerous wildlife, and potential enemies.
8.Crowfall

Crowfall is a crowdfunded game supported by the pledges of over 22,000 backers. Currently it in pre-alpha, the game is expected to launch in December 2016. Crowfall Gold as the in-game currency can be Crowfall is a new type of online experience. We can call it a Throne War Simulator, and it's a mix of a Massively Multiplayer Online Role Playing Game (MMORPG) and a large scale strategic simulator of a fantasy world.
9.Camelot Unchained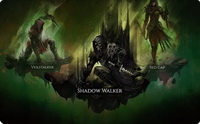 Camelot Unchained is an Arthurian fantasy MMORPG from City State Entertainment and Mark Jacobs, founder of Mythic Entertainment and known for his development of Dark Age of Camelot. Camelot Unchained offers the three factions of Arthurian, Tuatha De Danann, and Viking, and focuses on Realm-vs-Realm, housing, and a player economy, along with crafting and other features
10.Survarium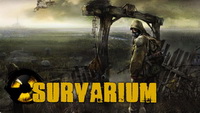 Survarium is a free-to-play online first-person shooter with role-playing and survival elements developed by Vostok Games through a venture capital following the purported cancellation of S.T.A.L.K.E.R. 2 and closure of GSC Game World in December 2011.Although Survarium is external to the S.T.A.L.K.E.R. series, the developers intend to include comparable features, notably the anomalies and artifacts that reference the Russian science-fiction novel Roadside Picnic, and the 'ecological catastrophe' that renders much of the environment uninhabitable for humans.It is a surprise to many players that this game is on this list, maybe some key featureslike apocalyptic atmosphere, extensive skill system help it succeeded
All above is the latest list and we have seen some new games. Whether or not Blade & Soul can make brilliant achievements like WOW is set aside. Look forward to seeing more new games on this list in the next month. Thank you for your support! See you next time.