Mmosale's Black Friday Promotion 2020
At the end of November 2020, the Black Friday comes again. Thank you for choosing Mmosale service and thank you for your long time support. It is our honor to continuing providing service to you. We at Mmosale prepare lots of sincere gifts for you as always.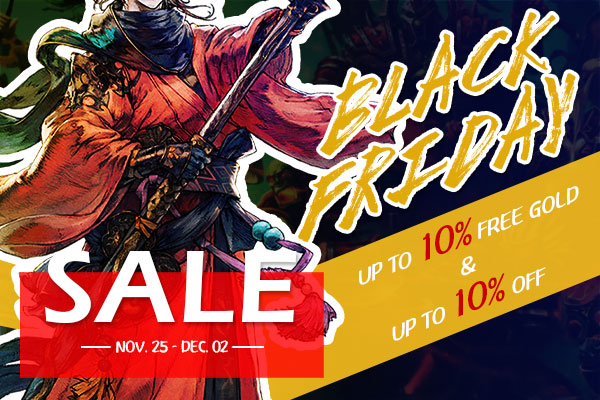 From Nov.25 – Dec. 02
1. Up to 10% Free Gold - gold order of WOW/ WOW Classic/ FF14/ ESO/ SWTOR/ GW/ EVE/ RIFT/ TERA/ TROVE
2. Up to 10% Off - order of FIFA/ Path of Exile/ Blade & Soul/ NBA2K21/ GW2 Up to 10% Off - all GameCard/ Power Leveling/ ITEMS orders
Mmosale always aims to provide the best and most satisfied service. Hope the gifts we prepare will be great help for you. Come and get your gift now.